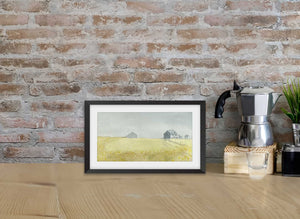 Own a
Jane M.Mason
Original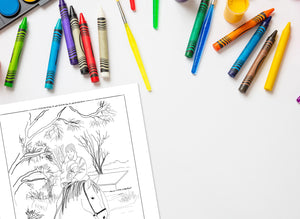 Perfect to color together with your loved ones
For the love of art
Doing creative work with your hands is a blissful way to be "in the moment." Whether painting, drawing or coloring, or rug hooking, knitting, or whatever, your hands engage your mind so your inner core can enter the flow zone.
My work with my hands transports me into the zone. Painting and needlework allow the chatter in my head to simmer down and disappear for a while. Maybe it's the repetition that's inherent in each that creates a rhythm.
While I am engaged in these activities, a sublime, quiet, self-loving energy bubbles up and envelops me. It's heavenly.
Won't you join me on this journey to bliss? Enjoy my blog, my classes, my videos, and my products.
Learn Through
Videos and Courses
Under her account Watching Paint Dry, Jane has recorded several art-related videos that are available on YouTube and Amazon. Topics range from techniques and observations to interviews.
About Me
JANE M. MASON
As a small child, I started taking art classes at Joslyn Museum in Omaha. As a five-year-old, I won my first art contest and distinctly remember the drawing I had created being used on the cover of the spring catalog for Joslyn Museum. My childlike enthusiasm for art and happiness creating art is in my DNA now.