Art is Portable. You can tuck it in a pocket.
What is stopping you from dropping what you are doing right now, and creating some art? Well, finish reading this e-letter first. LOL.
I think people are reluctant because it seems:
Complicated

There's no confidence that it'll be done right

And, anyway, what's the point?
​There was a Kellogg's TV commercial years ago promoting making Rice Krispies bars. They are a simple treat made with rice cereal, marshmallows, and butter. ​
In the TV commercial, most of the family is in the family room watching TV. The mother is grabbing a few moments of solitude in the kitchen reading a book.
​
The family calls out for the Rice Krispies bars. The mother quickly makes the bars. Then she fluffs some flour on her face. She adds a martyred expression, as if making Rice Krispies bars has been a big ordeal. She enters the family room with the bars. The family cheers. Success!
I thought it was hilarious. The commercial is dispelling the misperception that the bars were complicated and time consuming to make. And, it begs the question of the TV viewer, who would know how to make them?
Honestly, it can be that way with doing art, too. It seems complicated and there may be fear that you don't know how to "do it right."
Easy-peasy.
Pablo Picasso famously said, "Every child is an artist. The problem is how to remain an artist once we grow up."
I'm sometimes guilty of overcomplicating art, especially watercolor. But not always. I CAN keep it simple.
Fox example, I endorse using coloring books for people of all ages. I recommend tracing (especially people or animals) from your photos if it helps you do a drawing. These techniques are not "cheating," They are aids to getting to the fun part faster.
I've used sticks for brushes when I find myself without a regular brush.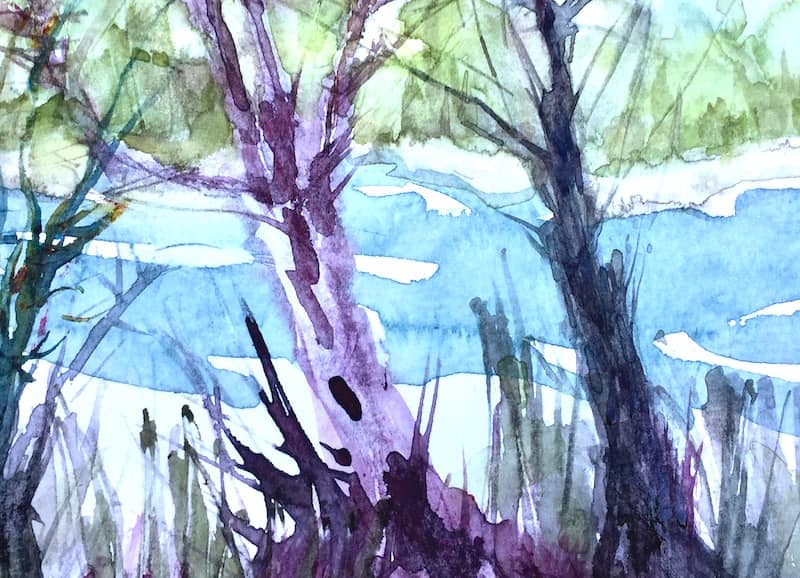 Once, for a class, I used file folders as our watercolor paper.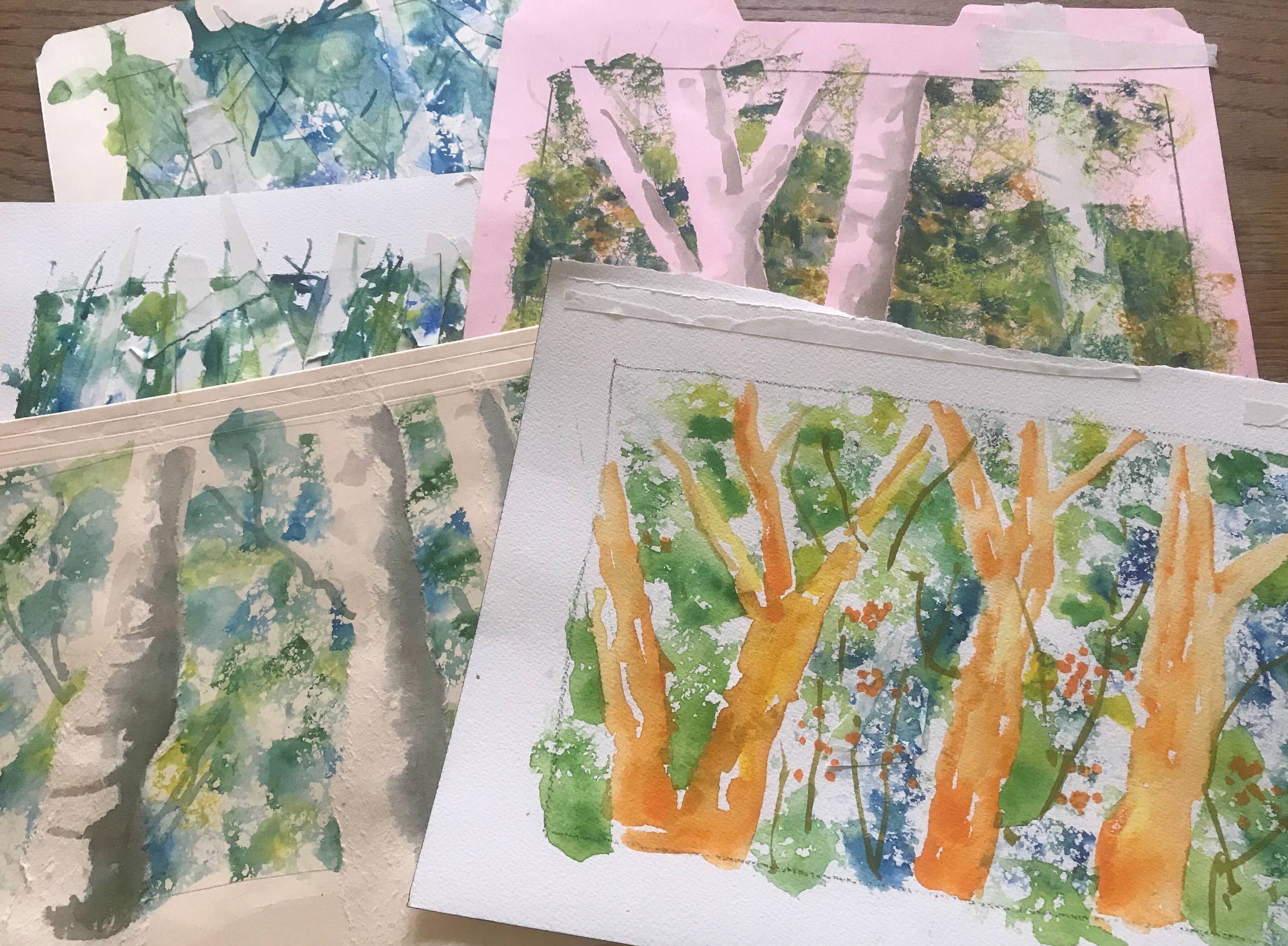 There's a technique, used by watercolorists, such as Helen Frankenthaler (and me), called "Poured Paintings." It's wild and very liberating; it's great for kids. And for adults who want to tap into their "kid" energy. FYI, it's best if it's done outside. It's wonderfully messy and takes a while to dry.
To create artwork from poured paint, put paint in rinsed out soup cans or other vessels and pour various colors of paint onto paper or fabric. In the above case, the paper was wet before pouring on the paint. It works with wet or dry paper.
​
Do art any way you want to.
Experiment, improvise, and let go of that voice in your head that says, "You won't do it right. It won't look good."
Let it be fun; not a project. There are no wrong ways to do art.
What do you think of the work of Cy Twombly (1928-2011)? (Below.) As described by the gallery that represented him, "he never lost the playfulness and sense of humor that was his true nature."
"The highest auction price for a work by Cy Twombly was $70.5 million for Untitled (New York City), as stated by Sotheby's, the auctioneers who sold the painting in 2015, about four years after his death.
AND, you don't have to show your artwork to anyone if you don't want to.
I've heard a million times, "I can't draw a straight line!" No problem. Artists rarely need a straight line. But when we do, we use a ruler.
"I draw stick figures." Again, no problem. We all drew stick figures at some time, or still do.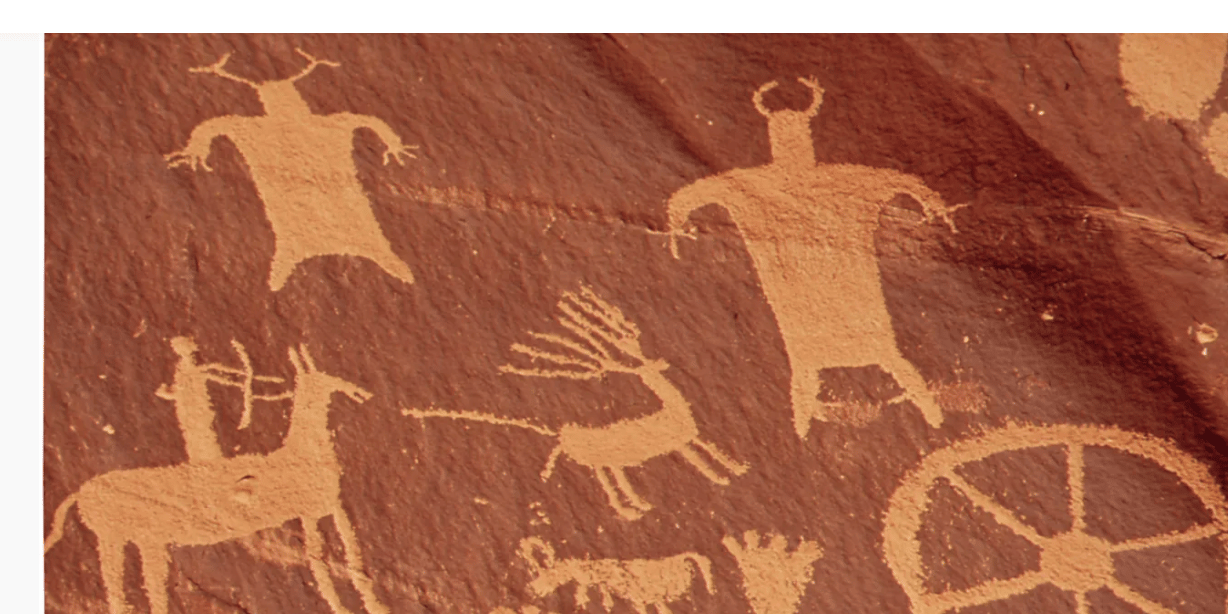 Watercolor can be simple. Drawing can be simple. Basically, it's pigment, a tool, and a surface. The cave paintings of 40,000 years ago were drawings in watercolor. Or scraped into stone.
​
Art Can Fun AND Empowering
Doing art allows you to tap into a mindfulness that can engage part of your consciousness while you create a space—if you want—to let the rest of your mind wander. Or, it can allow you to hyperfocus on the art process and eliminate space for any extraneous thoughts. Either path can be renewing and refreshing.
Plus there is the exhilaration of creating something. A thing didn't exist until you created it out of thin air with a pencil or paintbrush. One of my students, when she is done with a painting, exclaims happily, "It's a miracle!" :-)
You probably sometimes have that urge to doodle, or create a scribble. Maybe you want to capture a scene you see outside a window.
Here's my prescription. Rx: Do art. Do you want to doodle? Please do-doodling! Want to play with clay or paint? Weave or create cartoons? Have at it.
​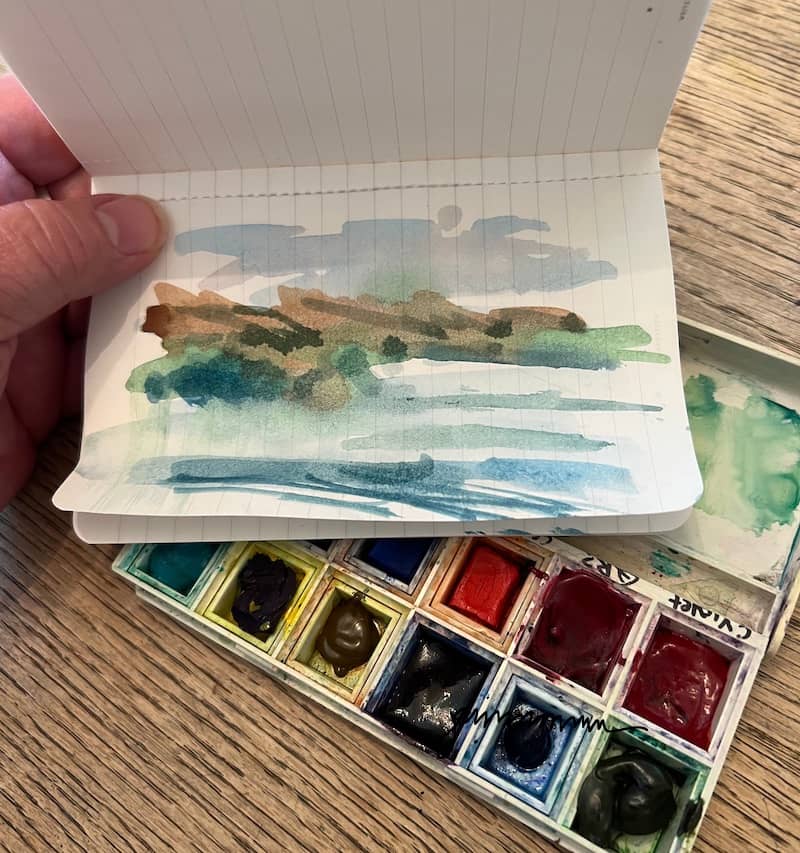 Slip some art into your day. As shown in the photo above, you can carry it in a pocket. Women: if you don't have a pocket, you can carry it in a purse or backpack. :-)
​
If interested in more specific information:
Did you like this information? All of my blog posts start as an e-letter and my next e-letter is due out soon. Don't miss out!
---